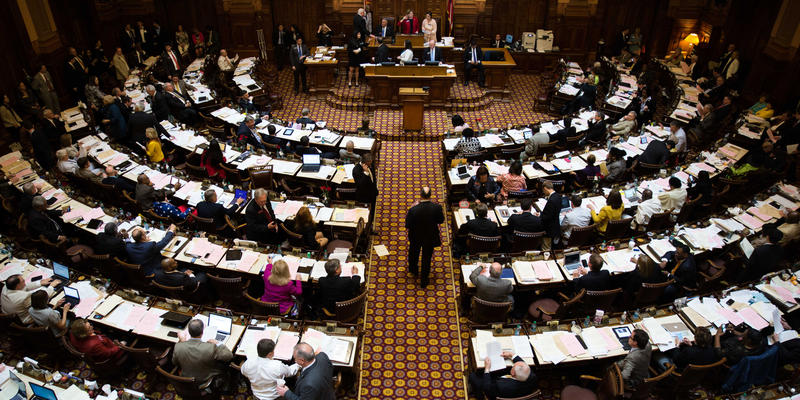 HB444 billed as 'reform' to dual enrollment program but does not change lack of screening for illegals
 *UPDATE – 8:50 PM. I  was informed about 5:30 this evening that although it wasn't on the Rules calendar, while I was writing the below column, House leadership put the HB444 bill on members desks and held a surprise vote today. This was done because we were shining way to much light on the DE program and the bill. Too many House Reps were starting to ask questions. They voted about 12:30-ish I am told. The bill passed (they agreed to senate version).
Never let it be said that Gov Kemp and Speaker Ralston won't work together.
"They shoved it down our throats. If I had known all this, I never would have voted to agree" one GOP Rep told me this evening. 
__*UPDATED with vote records March 6, 2020 10:48AM. See bottom of column.
Spoiler alert to this post: While it is billed as a way to produce a more educated workforce, the Georgia dual enrollment program allows high school students to attend public universities at zero tuition cost. It has no verification system to keep illegal aliens out of the taxpayer-funded system. And, unless they have the Obama DACA amnesty, which provides a work permit, illegal aliens are not eligible to work anywhere in the United States.
It seems that Gov. Kemp's office is quite anxious to see his dual enrollment "reform" bill (HB444) passed and is contacting House members to gauge support. A note from Kemp's Deputy Director of External Affairs, Stuart Wilkinson, to House members (apparently only GOP members) illustrates the urgency and interest. Delivered to members yesterday, this came to us from several pro-enforcement lawmakers:
"Good Afternoon,

We understand that HB 444, the Governor's dual enrollment bill, will be called for an agree this week. The Governor hopes he can count on your support with a YES vote. Please let us know if there are any issues you want to discuss or are not able to vote YES.

Thanks,
The dual enrollment program (DE) allows high school students to attend public-funded college classes in the taxpayer-funded USG system at zero tuition cost to the student.  Zero cost is a much better benefit than the reduced rate of instate tuition!
With stated goal of reducing costs of DE, HB444 was introduced by a Kemp floor leader and passed last year in the House and then was amended and passed by the state senate earlier this year– handled by a Kemp floor leader.
The liberal AJC did a good job of explaining DE and Kemp's intent in his reform move here, but they did not include any of the obvious pertinent information on illegal alien students. Neither did they do a story when I asked how many illegal alien high school students are right now receiving a totally free ride in USG classroom seats.
AJC:
"Georgia House Bill 444 would significantly change the state's popular dual enrollment program that allows high school students to take state-funded college courses.
Supporters of the bill say the program's costs have skyrocketed in recent years and changes are necessary to make it sustainable. About 52,000 students are currently enrolled in the program.
Critics say the changes will limit education opportunities for many low-income and rural students.
Here are five things to know about the dual enrollment program and proposed legislation, according to information in the bill and its sponsor, state Rep. Bert Reeves, R-Marietta."
Please read the rest here.
And note that there is no change to the fact that there is no verification to exclude illegals.
As Gov. Kemp's staffer tells House members in his note yesterday, HB444 will see a call to agree with the senate changes this week, which will send the bill to Gov Kemp's desk for signing.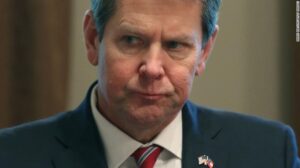 Nothing in the original DE program, the Kemp House bill from last year or the senate changes this year includes any requirement that illegal aliens be screened out of the free (taxpayer covered) college courses.
Not so after high school graduation. See the USG verification system to insure illegal aliens do not receive reduced tuition rates for those applicants here.
Gov. Kemp's office phone number is 404-656-1776. He is knowingly allowing illegal aliens in high school to obtain a no-cost college education – and Georgia citizens are being billed.
We hope you ask your own Rep how they are going to vote on HB 444 – and how they voted on it last year.
We will post all voting records next week.
Vote records as promised. Pasted from the General Assembly website.
Mar/03/2020 – House Vote #521Yea(103) Nay(67) NV(1)
Excu (excused) (9)