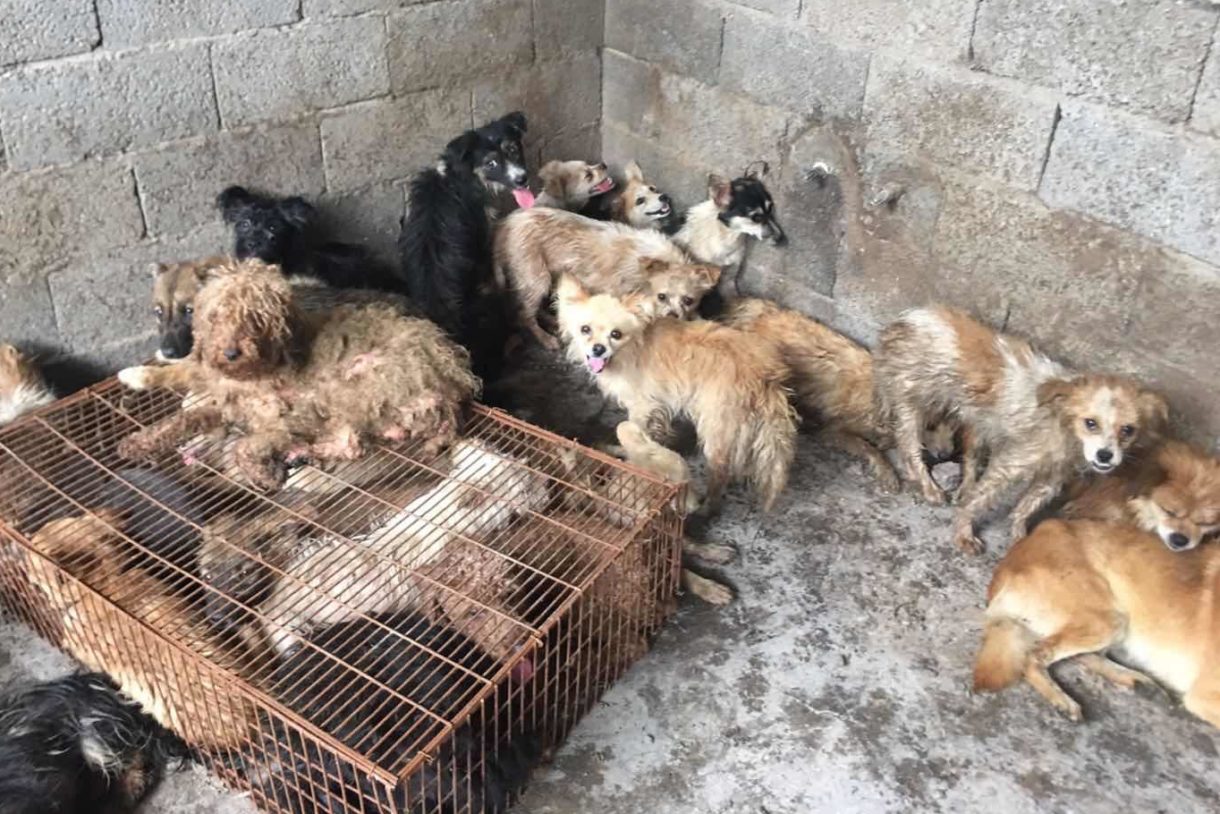 Leftist Associated Press, 'Chinese protest recipes' and dinner dogs * Reporter blocks curious reader
Oh, no! "Racism targets Asian food, business during COVID-19 pandemic" according to the far-left Associated Press in a recent yarn (link at bottom).
While the presumably grown-up liberals who assign and edit goop like this are not listed, they should get as much credit as the two characters who wrote this little gem. Say hello to AP "journalists" Christine Fernando and Cheyanne Mumphrey.
The thrust of the assignment seems to have been to create an "anti-racist" OP-ED disguised as 'news' to reinforce the liberal premise that A) It's racist to mention the Corona/Covid virus pandemic originated in Communist China and B) It's racist to say dogs and rats are part of the diet in Communist China. Oh, and "hate," "white supremacy," immigration, "the other" and "xenophobia." So, really just another day at the Associated Press office.
As noted at the bottom of this silly mess, Fernando is an intern at the Associated Press 'Race and Ethnicity' team. You can follow her on Twitter, but be advised, she seems a little touchy about questions on this "racism" work. When I asked via Twitter if other news agencies that produced stories explaining that dogs and rats are in fact part of the diet in Communist China were "racist" – she blocked me. Brave soul.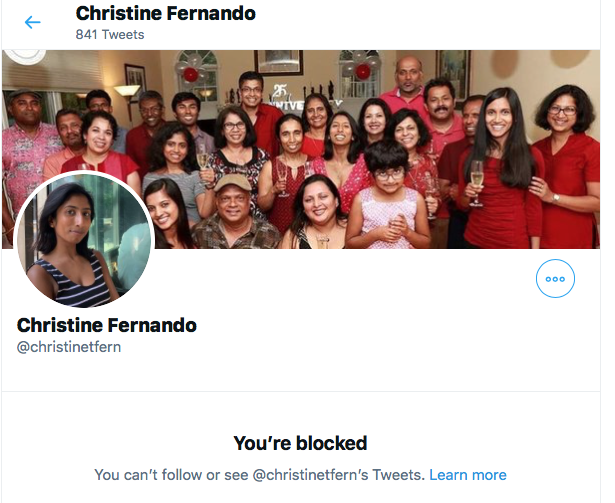 The agenda-driven Associated Press is hardly worth reading anymore unless used to illustrate the absence of integrity and the determination to guide the thoughts of America's weakest minds. But because this one is so very amusing it may be worth your time to read and file this as a marker. Or, for use in your "anti-racist" recipe file. Also please know the AP newsroom enjoys feedback and corrections.
From the AP:
"That old-school rhetoric that we eat bats, dogs and rats — that racism is still alive and well," said Clarence Kwan, creator of the anti-racist cooking zine "Chinese Protest Recipes." The speed with which such false stereotypes resurfaced during the pandemic is "a reflection of how little progress we've made," Kwan said."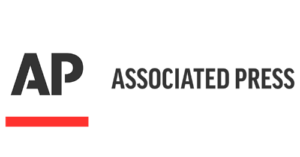 Just FYI, "Chinese Protest Recipes," the new zine by the source chosen to refute the whole dog/rat thing, Clarence Kwan, announces three goals in bold typeface on its fourth page:
"1. SUPPORT BLACK LIVES MATTER
2. RAISE AWARENESS ABOUT RACISM AND WHITE SUPREMACY
3. RESIST THROUGH CHINESE FOOD." Here.
More?
"Wu said the false notion that Chinese people eat rat or dog meat is rooted in the xenophobic fears of white workers who used Chinese immigrant workers as a scapegoat for their economic woes."
We don't think these Associated Press thinkers realize readers outside their ridiculous bubble actually travel or know about Google. Or maybe they are anti-dogs…
From Google:
*'The day my dog was cooked for dinner'
By Juliana Liu
Hong Kong correspondent, BBC News
*'Inside China's brutal dog meat trade where 10 million dogs a year are killed, cooked and eaten' Youtube.
Apparently there is a movement to end the Fido for Dinner tradition in Communist China. Seems like a real story. We don't think it will be on the AP wire. CBS News is no doubt "racist" for this one.
*'China's annual dog meat festival is underway, but activists hope it will be the last.'
*'Chinese eat dogs and rats' on Google? "About 29,200,000 results."
"Xenophobic fears", indeed.
"Racist' rat-kabob reporting?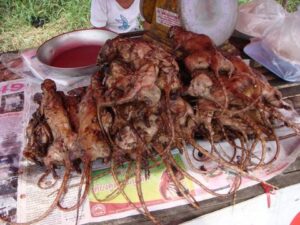 *"Chinese people bred huge wild RATS for their 'nutritious' meat, came up with dozens of ways to cook them and celebrated '100 reasons to eat them' – before they were banned due to coronavirus." The Daily Mail.
*'Eating Bamboo Rats in China' Youtube.xenophobic fears
According to the discredited Associated Press, "racism" is apparently rampant in the hearts and minds of their fellow journalists. No surprise of this entire AP crew goes to work for the discredited SPLC.
You can see the entire "food racism" report from the largest TV news department in the Southeast, the liberal AP superspreader WSB-TV. *Update: It's also on ABC News.
To my knowledge, none of my Chinese friends eat rats or dogs. But I never asked…