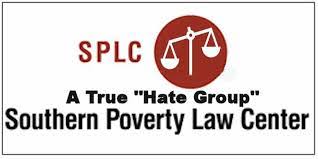 'Slave Wages': Union Leader Says SPLC Retaliates Against Unionizing Employees
PJmedia.com
People are underpaid to the point they can't earn a living making $20,000, $30,000 a year," Jett said. "You're talking about an organization with a half-billion dollar endowment. And they're paying people slave wages
The Southern Poverty Law Center (SPLC), a far-left smear factory that routinely exaggerates the threat of "hate groups" in America for fundraising and political warfare purposes, is still recovering from a devastating sexual harassment and racial discrimination scandal that cleaned out the organization's leadership in March. Michelle Obama's former chief of staff, Tina Tchen, is still reviewing the organization's workplace culture and employees want to form a union. The SPLC is fighting this effort, and one union leader even suggested the group had retaliated against organizers.
Bruce Jet, an organizing director and local representative for the Washington-Baltimore News Guild Local 320235, under which SPLC employees are organizing, told the Montgomery Advertiser that the SPLC, which has an endowment of half-a-billion dollars, pays its workers "slave wages."
"People are underpaid to the point they can't earn a living making $20,000, $30,000 a year," Jett said. "You're talking about an organization with a half-billion dollar endowment. And they're paying people slave wages."
The SPLC Union filed paperwork with the National Labor Relations Board last week, the Advertiser reported.
"We hope to rekindle the flame of labor organizing in the Deep South and form a strong union at the SPLC that lays the foundation for a legacy of equal rights, respect, and dignity for all workers, regardless of race, color, religion, sex, sexual orientation, gender identity, physical ability, ad national origin," the union statement said.