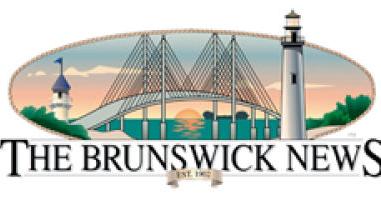 Note: Letter writer Bob Trent is a retired Senior Special Agent of the former Immigration and Naturalization Service (USINS). He served on metropolitan area drug, and organized crime task forces for many years and supervised special agents assigned to the Joint Terrorism Task Force. In addition, he spent ten years as a uniformed border patrol agent assigned to both the northern and southern borders. Bob's final assignment was as the Assistant Director, Enforcement Training, U.S. Immigration Officer Academy, 
Federal Law Enforcement Training Center,
 Glynco, GA. Bob is an old friend here. And, as we repeatedly predicted, a federal judge has launched a blistering attack on the Biden administration's outrageous border parole scam while
finding it unlawful
.
 * What is the role of "parents" in SB 223?
See here
.
* See the list of bill sponsors below the letter published today.
dak.
_____
Brunswick News
Letters to the editor
Saturday, March 11, 2023
"Pro-borders, conservative voters should watch state Sen. Mike Hodges regarding illegal immigration. Georgia is already home to more illegals than Arizona.
Hodges doesn't seem to understand that rewarding illegals with new state benefits isn't an effective method of deterring the illegal migration into our state. "Exhibit A" for that case is Hodges' March 6 vote under the Gold Dome for passage of SB 233, billed as "school choice" legislation that will provide a new annual state grant of $6,000 per year to Georgia families for private school tuition.
Amazing but true: the bill does not exclude illegal alien parents from the administration process that begins only when parents file an application with the state for the payments.