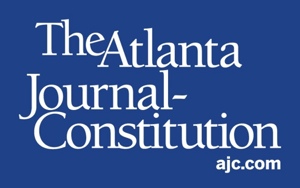 Oh, my! The Feb 4, 2021 headline in the liberal AJC's "Get Schooled" blog "OPINION: Open door to higher education for immigrants" tells us the door to higher education is closed to immigrants! Can you imagine how horrible the state of Georgia must be?
But wait, the sub-headline is "Bill introduced by Republican legislator would restore in-state tuition for young immigrants."
Ah, so maybe it's not that immigrants cannot get a college education in the Peach State after all. Maybe the AJC's problem with Georgia is that young immigrants must pay out-of-state tuition – at public universities?
Nope, that isn't true either.
Actually the state's taxpayer funded University System of Georgia is ruled by the autonomous Board of Regents and that body has a policy offering instate tuition rates to immigrants. But – and here is the real problem the AJC and the people who wrote the opinion column have with Georgia – the benefit is for legal immigrants. And refugees. And asyleees. Pretty mean, eh?
Legal immigrants, also known as Lawful Permanent Residents have what are widely referred to as 'green cards." The Regents policy does not allow illegal aliens to access instate tuition.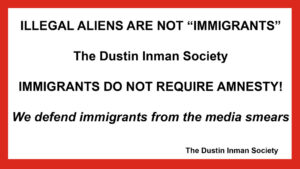 It's right there in the Board of Regents Policy Manual
4.3.1 Out-of-State Enrollment & 4.3.2 Classification of Students for Tuition Purposes

4.3.2.3 Non-Citizens

"A non-citizen student shall not be classified as in-state for tuition purposes unless the student is legally in this state and there is evidence to warrant consideration of in-state classification as determined by the Board of Regents. Lawful permanent residents, refugees, asylees, or other eligible noncitizens as defined by federal Title IV regulations may be extended the same consideration as citizens of the United States in determining whether they qualify for in-state classification.

International students who reside in the United States under non-immigrant status conditioned at least in part upon intent not to abandon a foreign domicile shall not be eligible for in-state classification."
The liberal AJC headline is over an opinion column from two advocates, Sofia Bork and Munir Meghjani. They seem very confused about the regents policy.
"Unfortunately, Georgia's growing immigrant community has been locked out of the system that could propel them to reach their full potential, benefiting both their community and our state's workforce. We have seen scores of family and friends struggle to make ends meet to afford the same education we received" they tell us.
If you have already guessed that the column is really about promoting state legislation to give illegal aliens instate tuition, you are on the right track.
The bill being sold is House Bill 120 from Republican Rep Kasey Carpenter of Dalton. Carpenter – and his mostly Democrat co-sponsors – want to provide illegal aliens with the much lower instate tuition rate than the regents allow U.S. citizens and legal immigrants from most other states to pay.
In liberal parlance, it's fairness to "immigrants."
Rep Carpenter says his bill is all about illegal aliens with DACA status. It's not. DACA is not mentioned anywhere in the bill. But that isn't part of the advocate's column in the AJC. Rep Carpenter says illegal aliens with DACA are somehow 'lawfully present' in the United States. The 11th Circuit Appellate Court says DACA does not provide lawful presence. We wrote it up here.
None of that is in the opinion column in the liberal AJC.  It's worth a read if you aren't already convinced the editors at the AJC are driven by an open borders agenda and they are quite willing to smear real immigrants to push that cause.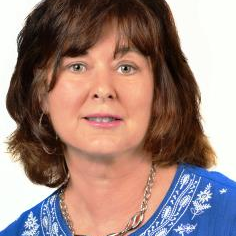 The AJC "Get Schooled" blog is run by AJC editor Maureen Downey who we suspect wrote the headline.
##