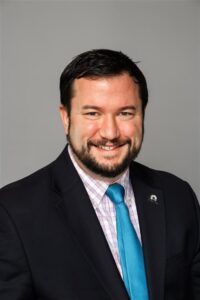 Lt. Governor's PAC reportedly kicks in $250,000 for narrow victory
Jason Anavitarte, controversial candidate for the Republican ballot in Georgia's state senate District 31 primary contest has apparently squeaked past opponent Boyd Austin, a former mayor.
 Austin has criticized Anavitarte as representing "outside interests" rather than the district; "…a breakdown of Anavitarte's contributions from both his April 30th report as well as his latest one bear this out. In the April document 94 percent of Anavitarte's contributions come from outside the district (with many from lobbyists). In the latest report, outside-the-district donations make up 97 percent of Anavitarte's total. Only six individuals in the district gave a monetary contribution" according to a July note at Insider Advantage Georgia.
As of August 22, the Secretary of State website still shows results of the August 11TH primary contest as "Unofficial Results – Totals may not include all Absentee or Provisional Ballots" but watchers agree that Anavitarte will likely prevail in the final vote tally.
UPDATE: Final and official results show that Anavitarte won 10,574 to 10,348, a margin of 226 votes.
Anavitarte has drawn considerable attention since it was revealed that from 2006 -2009 he served on the board of the radical GALEO Inc. GALEO is well known as a corporate-funded force against immigration enforcement, ICE holds, 287(g), voter ID and official English. In 2006, the same year Anavitarte joined the board of directors, GALEO teamed with the ACLU, MALDEF, and the ADL in a protest rally against state immigration enforcement.
GALEO Director Jerry Gonzalez has illustrated the group's mission with antics such as escorting admitted illegal aliens into the Georgia senate Chamber in an effort to stop passage of a 2006 bill, the Georgia Security and Immigration Compliance Act (SB529) – aimed at reducing Georgia's attractiveness as a destination for illegal immigration. Gonzalez has also been criticized for badgering a diminutive female state Rep, Katie Dempsey, for her pro-enforcement position on E-Verify in a Rome, Ga. public forum.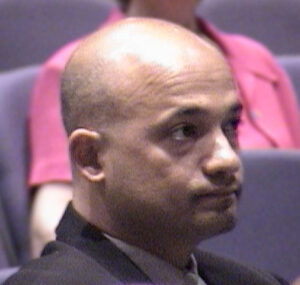 In early 2016, another former GALEO board member and state court judge, Dax Lopez, was passed over for confirmation after an Obama nomination for a lifetime seat on the federal bench due to his ties to GALEO.  This writer was proudly credited with leading the opposition to the Lopez nomination with the research series 'A Beginner's Guide to GALEO' posted on the Dustin Inman Society website in 2015 and 2016.
On its political blog, the Atlanta Journal Constitution has reported that a PAC, 'Advance Georgia,' founded by Georgia's Republican Lt. Governor and president of the senate Geoff Duncan helped Anavitarte's slim victory with a $250,000 infusion:
"Jason Anavitarte might owe Lt. Gov. Geoff Duncan a thank-you note for his apparent narrow GOP runoff victory over Boyd Austin in the contest to replace state Sen. Bill Heath, R-Bremen. The lieutenant governor's PAC pumped about $250,000 into Anavitarte's bid. He's currently up by about 200 votes – a 1% margin says the liberal AJC Political Insider blog.


Georgia's Lt. Governor and President of the Senate, Geoff Duncan. Photo: AJC.

"Jason Anavitarte is a former member of the Paulding County School Board and candidate for Senate District 31 in the Georgia Legislature. Most recently, Jason served as Senior Adviser of Lt. Governor Geoff Duncan's campaign and served on the state finance committee for Governor Brian Kemp during the 2018 election. Jason has been named one of the 50 Most Influential Latinos in Georgia" according to Anavitarte's campaign website, Campaign website (August 19, 2020).
Anavitarte, who has described himself as an admirer and supporter of Senator Marco Rubio, is a former Doraville City Council member and in 2005 filed to run for the state House as a Democrat. In the recent primary he was endorsed by the Georgia Chamber of Commerce and originally did not mention illegal immigration on his campaign site as an issue.
That changed after he drew the attention of pro-enforcement conservatives and the media. He now has stated policy positions on immigration that are curiously tailored to a candidate for federal office as opposed to a state senate seat, but has assured voters he is supports legal immigration without offering limits. From JasonAnavitarte.com:
"I support legal immigration and I want to see our current immigration laws upheld. I support the following reforms:
Secure the border. Lack of border security is causing a rise in crimes. It is estimated that in 2018 235,000 illegal immigrants were arrested on various charges.  https://www.whitehouse.gov/articles/president-trump-sends-letter-border-security/

End chain migration. Stop the original immigrant from petitioning to bring their extended families into the USA.

Move to a merit-based skill categories system. This system would put an emphasis on education and skill as a basis for acceptance into the country.

Reform welfare. Deny welfare to anyone with a green card or visa.

NO AMNESTY! Enforcement of deportation will stop people from coming to our borders.

I support the use of e-verify by our businesses. We need to hire people that are legal to work here in Georgia.

No in-state tuition for illegal immigrants."
Lt Governor Duncan's PAC was the topic of AJC coverage in October, which included the observation: "the financial haul could also help Duncan exert more influence over a fractious Republican caucus that sporadically sparred during his first legislative session. Duncan said he preferred to view it as a "partnership" to support Republicans."
According to the most recent estimates from DHS, Georgia is home to more illegal aliens than Arizona and enforcement of laws designed to deny jobs, benefits and services to illegals is routinely ignored by the Republicans who have run the state for *more than a decade nearly two decades.
Anavitarte and his committee and floor votes on illegal immigration-related matters will be the focus of much attention from conservative writers and voters when he becomes a state senator.
*Edited, 1Sept2020 – dak