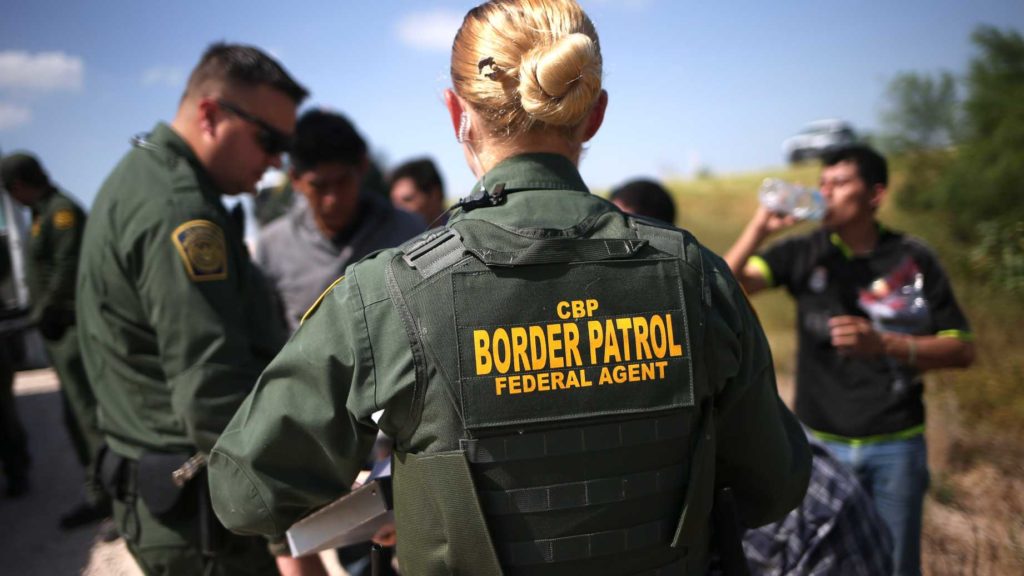 Daily Wire
December 23, 2018
By Emily Zanoti
Border Patrol Snags More MS-13 Members, Convicted Sex Offenders Trying To Jump Border
United States Customs and Border Protection say they have arrested at least two more members of the notorious MS-13 gang, and two convicted — and previously deported — sex offenders trying to cross the United States-Mexico border.
The Daily Mail reports that CBP apprehended the four men in four separate incidents ranging across the southern border from Arizona to Texas. All four had had previous run-ins with border patrol.
"On Wednesday, agents arrested a 46-year-old Mexican national, after he illegally entered the U.S. near Lukeville," the Mail reported. "During processing, agents discovered he was convicted in 2002 of unlawful sexual conduct with a minor in Mesa, Arizona."
"Then on Thursday evening, Nogales Station agents arrested a 24-year-old national of El Salvador," the report continued. "During processing, agents conducting records checks learned that he is a member of MS-13, a violent trans-national criminal organization operating in many parts of the U.S."
Specific details weren't available on the other two men, but CBP did report that one was a member of MS-13 and the other had been previously convicted of a sexual crime and deported back to his home country. All four appear to have been booted from the United States between 2012 and 2013 and returned, recently, with the influx of asylum-seeking migrants.
This isn't the first time that MS-13 has been caught hiding among asylum seekers. Back in November, border patrol agents intercepted a member of MS-13 who had been hiding himself in the so-called "migrant caravan."
"Jose Villalobos-Jobel, 29, was arrested Saturday evening near the Calexico Port of Entry by agents who suspected he'd made it into California illegally, US Customs and Border Protection said in a statement," the New York Post reported in late November… Read more here.