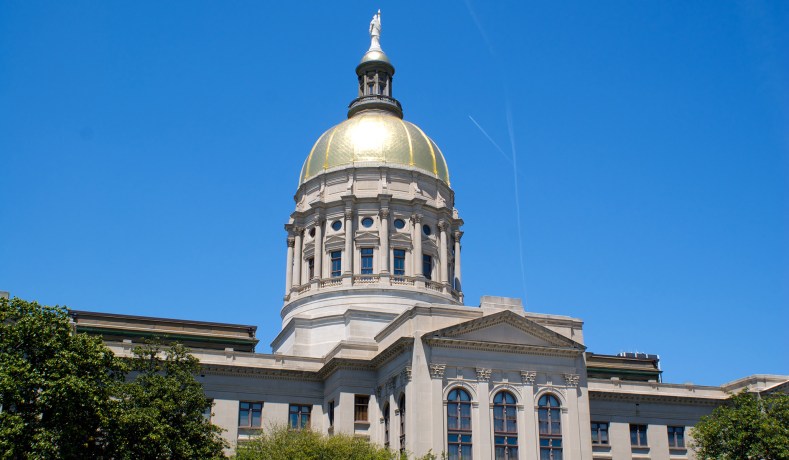 News and insight from Georgia's Capitol. #GoldDomeSwamp
2018: GOP Blocks Georgia Immigration Enforcement Bill, But OKs Traffic Cameras
The Republican Speaker of the Georgia House blocked a bill that would help deport criminal illegal aliens, but he pushed through a last-minute bill touted by his lobbyist son, according to the Atlanta Journal-Constitution.
The paper reported April 12:
Georgia House Speaker David Ralston delayed the end of this year's legislative session past a midnight deadline so lawmakers could vote on a bill to allow speeding ticket cameras in school zones.

The bill was pushed by Ralston's son, a lobbyist for an Arizona-based company, American Traffic Solutions, that sells the camera systems to local governments.

…

Ralston and Lt. Gov. Casey Cagle, the president of the state Senate, agreed to continue working past midnight to allow the House to approve the bill after it had passed the Senate a few minutes earlier, said Kaleb McMichen, a spokesman for Ralston, a Blue Ridge Republican. Here.

_________
2019 – Will the General Assembly reverse the 2018 GDOT carve-out on E-Verify for contractor bids? Here
2019 – OPINION: A reply to Meg Pirkle: GDOT has easily wrangled an exception in the E-Verify verification – contractor bidding law with an irritated and stern "trust us" Here.
__
HB 202:
Republicans hiding the cost of illegal aliens? : Georgia House Rules Committee holding incarceration-cost transparency bill prisoner – Here.
Breitbart News coverage of Georgia's HB202: "Georgia Establishment Legislators Try to Hide Migrant Crime from Voters"
Republican and Democratic legislators in Georgia are trying to block good-government legislation that would help Georgia voters learn the number of criminal illegal aliens in their state.
The draft legislation would require state officials to provide quarterly reports on the number of deportable illegal migrants and of non-citizens who are held in detention. But it must pass the Georgia House's rules committee and the House floor before midnight March 7.
The bill, HB 202, was promoted in a February 28 hearing by GOP state Rep. Jesse Petrea. But the GOP chairman of the rules committee quickly signaled his opposition to the legislation. "Why do we need this?" chairman Jay Powell challenged Petrea. – Here.