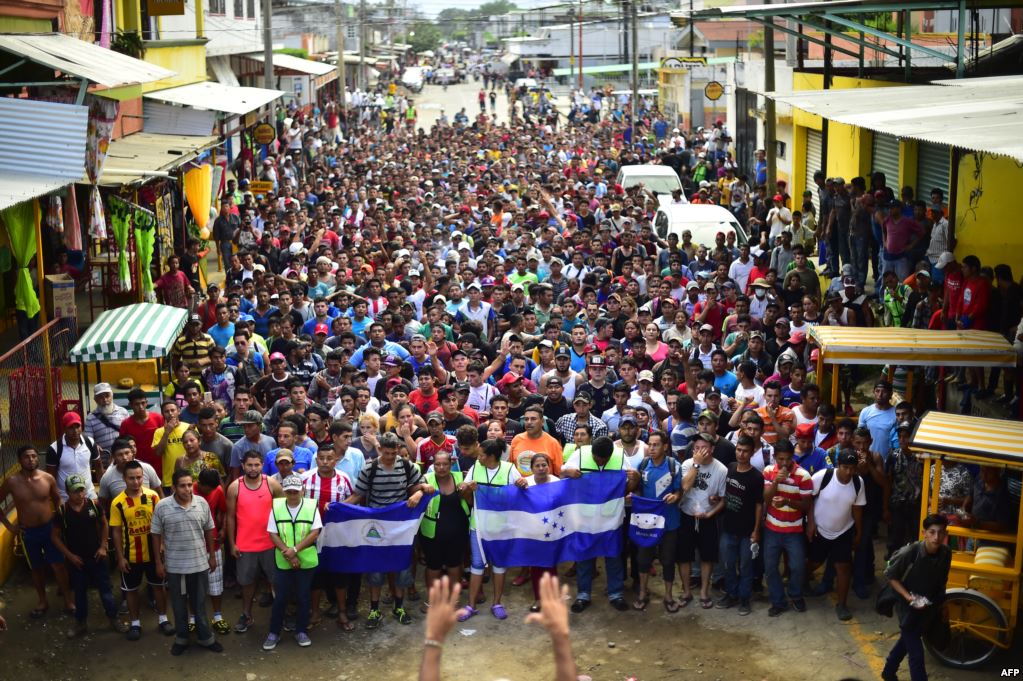 Protesters in Tijuana want Central American migrants out of Mexico
The protesters said they had no problem with legal immigration, but they were strongly opposed to what they called an "illegal invasion." Some protesters said the Mexican government should follow President Donald Trump's lead and adopt tougher border policies.
"He's defending his border, unlike our president," said protester Elvia Vijeras. "Now there will be more violence in Tijuana."
Here, from NBC News, with video.