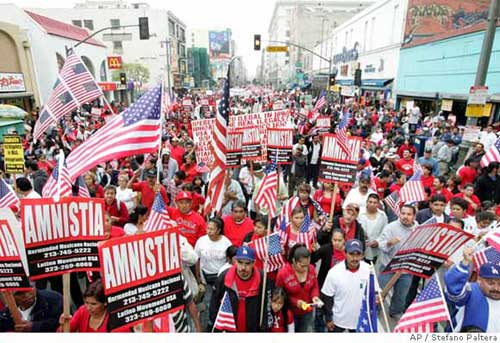 Group says each new illegal immigrant costs $82,191, $164B over decade
Stopping just a tiny percentage of illegal immigrants surging into the United States would pay for President Trump's wall by eliminating the lifetime taxpayer costs provided to those aliens, according to a detailed financial analysis.
The Center for Immigration Studies, which advocates for lower levels of immigration, said that the border wall between Mexico and the United States would only have to stop 3 percent to 4 percent of potential illegal crossers, or about 60,000 of an estimated 2 million over the next decade, to pay for Trump's $5 billion request.
The analysis highlights the huge price of illegal immigration and what it takes to protect the border, house, educate, and feed new immigrants, and the lifetime of having some 11 million on various welfare programs.
"Camarota said that about 200,000 more illegal immigrants successfully cross the border yearly, a lifetime cost of $16.4 billion added each year." Here, from the Washington Examiner