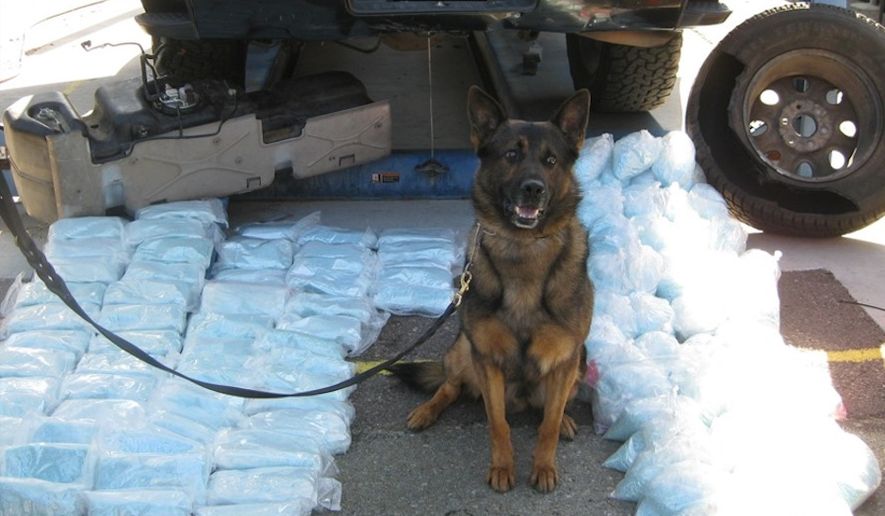 Joe Biden's New America
"Just 2 milligrams of fentanyl is considered enough to kill. Given the drug's lethality, July's seizures would be enough to slay nearly 470 million people and amount to nearly 1½ doses for every American."
"This is only the fentanyl that is being seized as the vast majority is getting through undetected, according to the DEA,"…
July border stunner: Enough fentanyl to kill every American
Washington Times
August 16, 2022
"Fentanyl is surging across the southern border at an astronomical rate, with July's rate of seizures shattering the previous record and tripling June's rate, according to Homeland Security Department statistics released this week.
The drugs are yet another vulnerability along a U.S.-Mexico boundary plagued by record levels of human smuggling, including 10 more terrorism suspects whom the Border Patrol nabbed in July alone.
Customs and Border Protection reported seizing 2,071 pounds of fentanyl coming in from Mexico in July. That was 60% more than the previous record, set in April, and more than triple the 640 pounds nabbed in June.
Read the entire report here.