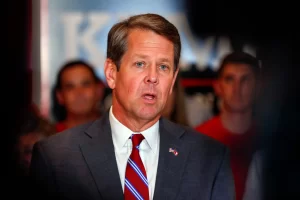 In 2016, then Sec. of State Brian Kemp used tax dollars to produce "how to" video tutorials on registering to vote and voting in Georgia. The corporate-funded open borders lobby was ecstatic.
We have located the original media release that was deleted after we started asking questions.
We remind all concerned that to vote legally in Georgia, one must be a U.S. citizen and that the naturalization process involves passing an English proficiency test in which the future voter must demonstrate an understanding of the English language including the ability to read, write, and speak basic English. The USCIS naturalization information page is here.
The Kemp foreign language voter videos were taken down and aren't available on the "WayBack Machine" website, but we were able to save one which can be watched from a post on the original Dustin Inman Society website.
We post that recovered video below. We advise you watch all the way to the end. This information was originally posted on the original Dustin Inman Society website in October, 2016.